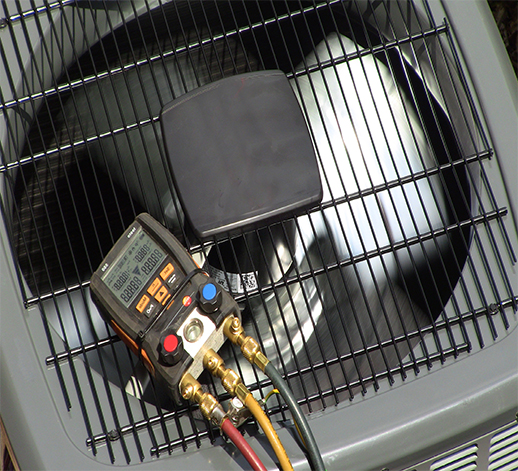 AC Maintenance
You may not give your home's air conditioning system much thought when it is working at its best, but neglecting regular AC maintenance can lead to early system breakdown and expensive repair and replacement costs. In order to help you stay on top of the maintenance requirements for your home's cooling system, Top Notch Heating and Cooling provides thorough maintenance services that can help to:


Extend the lifespan of your AC unit.
Lower the risk of up to 90% of all system failures.
Reduce cooling costs by up to 50%.
Cool your home twice as fast!
Furnace Maintenance
Here at Top Notch Heating and Cooling, we understand that the toughest aspects of winter weather can sometimes be too much for any furnace. That's why we offer year-round, same-day furnace maintenance to ensure that your home and family never freeze. With no additional charge for after-hours service, you'll soon discover that Top Notch Heating and Cooling is the affordable, expert service your home needs and deserves.


Expert HVAC Maintenance for Air Conditioning Systems
Air conditioning maintenance is a vital step to take when you want to get the most out of your HVAC system, and our skilled, trained team of technicians provides the comprehensive support that you need. Whether you need additional AC maintenance before the hot weather hits or you want regular annual maintenance pre-scheduled with Top Notch Heating and Cooling, we provide full-service options that fit your schedule and budget.
As a trusted HVAC maintenance company, we never cut corners during the maintenance process, and our experienced crews will:
Check all system components, including fans, electrical connections, thermostats, and more.
Remove debris from the unit to eliminate stress on the system and reduce cooling time for your home.
Clean the AC system inside and out to ensure that it remains in optimal condition to extend its working lifespan.
Perform a final operation test that guarantees your satisfaction and reduces the need for future repairs.
Provide regularly scheduled service so that you know that your AC system is always ready—when you need it.


Professional Furnace Maintenance Company
As your trusted furnace maintenance company, we offer local service no matter where you live. Best of all, it doesn't matter whether you purchased your furnace with us or not—no matter the make or model of your heater, we can provide the furnace maintenance it needs. Check out some of the other great benefits of doing business with us:

24/7 service, 365 days a year
Upfront pricing
A+ rating with the BBB
Local service
Live customer service all day
Repairs for every make and model


Learn More about Our Expert Furnace Maintenance
Never wait for long, expensive furnace repair service again! Choose Top Notch heating and Cooling to look after your furnaces and keep your home comfortable, no matter what time of day, night, or year. Give our friendly team a call to request our service, or fill out our online form to schedule a quote today!
Our technicians are available day or night to provide you with timely, high quality solutions.
Top Notch Heating and Cooling has been a trusted choice for HVAC maintenance. Our top-rated products, professional technicians, and superior customer service have made us a trusted HVAC service contractor.
---